After a rousing boxing match, once I've fully dicked around long enough, there's nothing I enjoy more than strapping on a fishnet body suit, layer a black speedo over a pink one, and just bust out my best come and get it pose while maxin & relaxin by my hotel spa-tub. There are, however, a couple other things that boxing champ Oscar De La Hoya does just as good, if not better, than his "come and get it":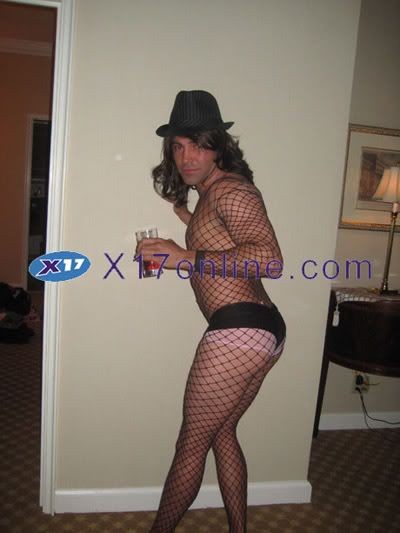 (and a few more here)

I'd like to take this opportunity to do something I don't do nearly enough. I'd like to give a great big THANK YOU to all the gays of the world. I love you all, for the many, many great things that you do. But right now, I love you most of all for not only getting closeted celebrities to dress in such a get up, but to fucking take pictures of it and post it on the interwebs. Gays, is there anything you CAN'T do? Other than get married? Zing. Just kidding gays. Y'all are the tops.

p.s. Top Model starts tonight, bitches.