There are few things I hate more than ugly babies, (Violet Affleck, I'm talkin to you) but thankfully in Hollywood, the powers that be feel differently. Ugly babies turn into "quirky" looking kids, (Johnathan Lipnicki) who then turn into pretty unfortunate looking adults.(Steve Buscemi) The lifespan of acceptance is short so you gotta strike while the iron is hot. So today I delight in reporting that Dakota Fanning is JACKED!!!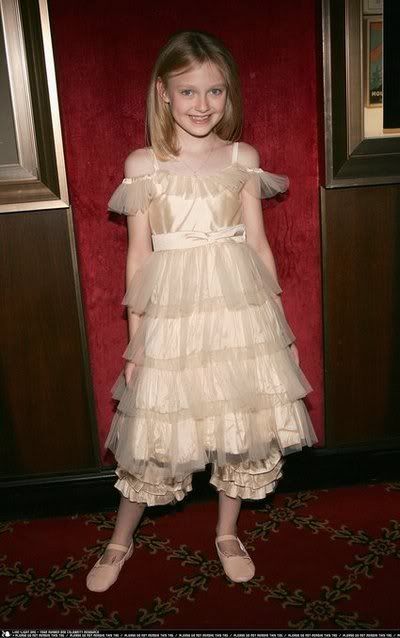 Hard to believe that this adorably toothless, ruffled, munchkin turned into a hunchbacked ogre.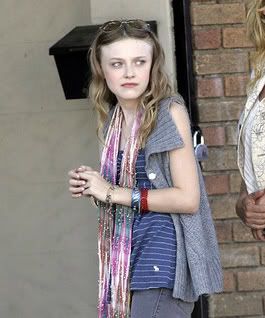 AAAAAAAAAAAAAAAAHHHHHHHHHH!!!!Clearly the iron has cooled, but I wish that it hadn't so that i could burn out my eyes. God she's a dog! And I don't want any of you whiny bitches crying at me "she's just a kid, Jigs" Ugly is ugly. And that thing is ugly!