Okay, I know Fantassia has had a hard life and all and she even admitted to being illiterate. But you have to draw the line of feeling sorry for someone when they choose to take a shit on stage.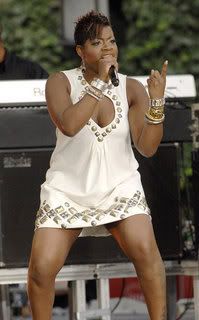 Here we have Fantassia warning her fans that she has to use the bathroom. She's telling everyone, "I've gotta go #1"
Okay, at that point, I may have been alright with that. Sometimes the pee just hits you, and urine is sterile afterall.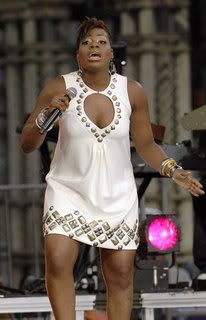 Suddenly, Fantassia realizes its not that simple. Turns out its not just #1. Here she is thinking, "Oh damn, I think it might be #2 instead!"

But the final straw was drawn when Fantasia, known for strutting her ass and showing it off in cell phone pictures decided instead of running to the bathroom to take care of this on stage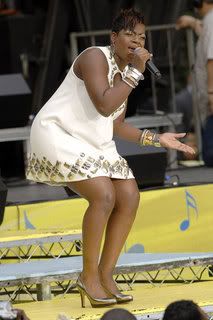 And thats what I call a #too much.
It musta been a big one with the straining look on her face!

You's nasty Fantasia!