Maybe its time to follow in the footsteps of our celebrities and purchase a Prius! Even the hotties are purchasing them.




Anyone else feel this way about the gas prices? Holy cow it sure is expensive to go to work these days. I think I'm just working to afford to get there!

Now I understand why someone is in such a good mood.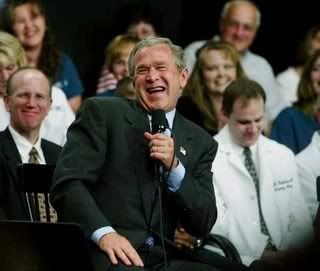 I guess I would be LMFAO too if I was ripping off all of America and getting away with it. Actually I wouldn't, but I'd be as rich as that bastard, and he has the entire South and Ohio to thank! Oh yah, and Khaldia too!! We love you Dubya XOXOXO!