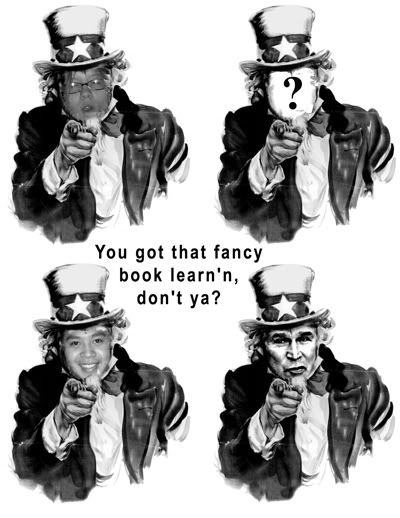 Two Girls and a Gay is looking for a Girl #2. Do you think you have what it takes to become America's Next Top Blogger? If so, email 2 or 3 "sample entries" to twogirlsplusgay@gmail.com. The length and style of the posts is up to you. But we only have one photo in our hands...

FAQ

Do I have to be a girl?

Yes. You must be a female. Sorry dues, and I'm really sorry gays. I know how you like to call each other "Girl" sometimes, but we already have a gay, and he doesn't like to share the spotlight.

Will I get paid?

HAHAHAHAHAHAHAHAHAHAHAHAHAHAHAHAHAHAAAAA! NO! Absolutely not. We don't make money. That being said, if you'd like to advertise on this site, please do contact us. Until then, this will strictly be for entertainment purposes.

How much time/effort will I have to make?

Ah, great question. It is required that you post at least once a day, however, we are looking for someone that wants to do more than that. You can post at any time you'd like, any day you'd like. Whatever best works for your schedule is A-OK with us, as long as you are posting. Keep in mind that this will require a daily effort on your part, so if you are too busy with your cockroach racing league, perhaps you should let this opprotunity pass. If you are like me, and have a whole-hell-of-a-lot of free time because your life is a sad, depressing, lonely mess...than you may be right at home!

We want to see your style. We are looking for someone who has their own distinct voice. We are also looking for someone that has the desire to do this, the time to do this, and (most importantly) a reliable internet connection. If this is you, we'd love to hear from you! If this is not you, but you can think of someone who would fit perfectly, then please tell them, and spread the word! Damn, dicks...I thought you were doing that already! Now back to your regularly scheduled trainwrecks...