Years from now, us bloggers on TGG will look back on today and wonder, why didn't we post more? Well, when that time comes, we will apologize for our lack of posts. We might spend all day saying to ourselves, shoulda-coulda-woulda, but until then, lets focus on someone who probably says this everyday of her life...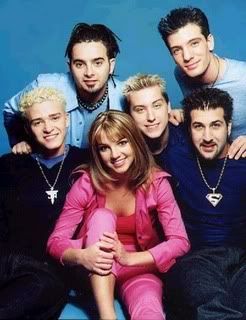 this represents 'SHOULDA', as in, Britney shoulda stuck to being a semi-whore who only whored around with one guy - Justin Timberlake and for the most part always had on her underwear and a full head of hair.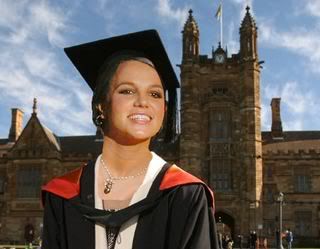 this represents 'COULDA', as in, although this is probably a fake photo Britney had the world before her and she definitely could have avoided all this if she put her college education to use. Oh, I guess you would need one first, before you could put it to use. And thats any education for that matter.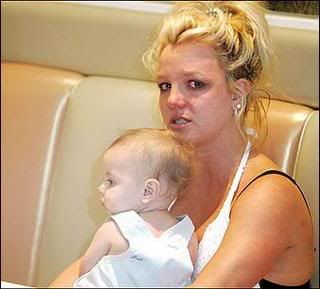 lastly, this represents 'WOULDA', as in, it woulda been nice if someone told Britney that having sex can equal babies, and having sex with Kevin Federline almost guarantees it. Oh yah, and babies are hard work and they are, contrary to Britney's prior belief, not fake. When you hold them down their eyes do not automatically shut like baby dolls do. This was a tough one for her to grasp.

Anyway, I will leave you with promises of wonderful posts to come on days when we might not have work we get paid to do.

such as one simponizing themselves...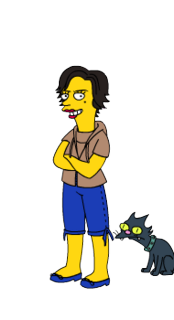 until next time readers - drive fast and take chances!