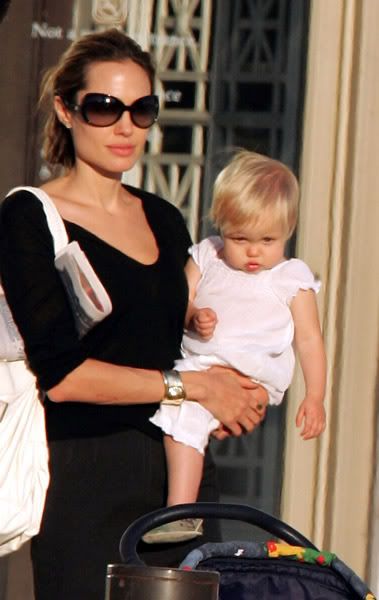 Someone needs to tell little Queen Shiloh to lay off the sauce. I know living with three adopted/less important children is hard to cope with, but don't drink your pain away little one. You will rule us all someday! Meanwhile, Zahara takes this opportunity to claim her rightful place in the spotlight:




That's right, girl! Ham it up while that white baby is drunk! You have claimed the right to be called "second most important next to Shiloh" - a title that Maddox once held. And that boy is none to pleased with his placement at the bottom of the Jolie-Pitt ranks:




Back of the line, Maddox! Someone better give that boy some attention and quick. He's got a rage about him that I am not to eager to see in full effect. And then there's that other asian baby...Hmmmm - nothing really interesting to say about him. He's boring and should be traded for an Indian or a Samoan.

More pics of the Royal Family here (they're in Chicago, bitches!).