OH HAI!!! What's been going on in the interwebs these days? I've been so busy! Are those I Can Has Cheezburger things still bringing the LOL's? I sure do hope so! Look what else I found!



HA! It's funny because it goes "dun...dun...DUNNNN!" and then the...ha...the chip...he turns...around! HA! Truly epic LULZ! Send that one around to your friends with the headline "OMG I JUST FOUND THIS!" I think they'll appreciate it.

Anyhoo - I'm sure you've been dying to hear what I have to say about teh gossips. Well, taint much going on m'friends. There's this new "couple":




So if you weren't sure if you should believe what I said about him being a giant, raging douchebag - I'm pretty sure that the case is beyond reasonable doubt at this point. Yes, these two wastes of life should be pretty happy together. Because their happiness is measured by such things as: making fun of poor people, looking at themselves in the mirror, making fun of minorities, and sticking their privates in any hole/on any pole. Good luck you two, you won't need it.

And in further depressing/horrific/I don't think I can do this anymore news, look at this: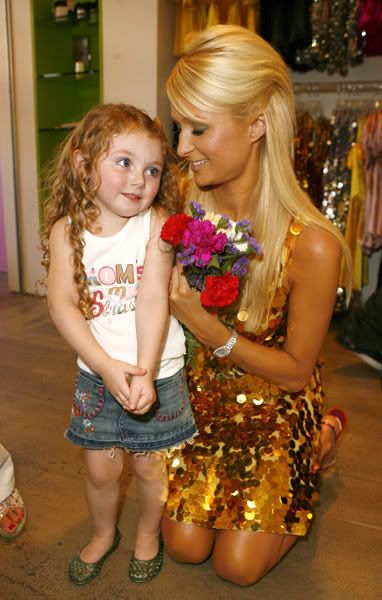 Someone please, save that child. She's paralyzed by fear and pretty soon Paris is going to confuse her for walking/talking penis and try to wrap her vagina around her. That is tragic and sick. Help that mini-fire crotch!

And finally...did you hear that Amy Winehouse is going to rehab?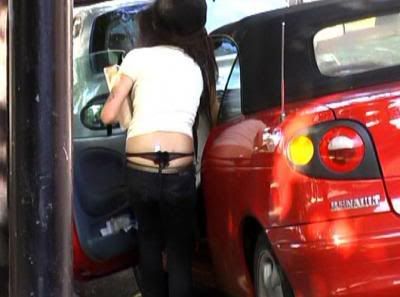 There she goes, guys! She's THONG her way to rehab! HA! No wait...I got a better one. They tried to make her go to rehab and she said OKAY, SOUNDS GOOD TO ME! Oh man! That's almost as good as the dramatic chipmunk above. And with that (OR with this if you've been missing our NSFW action. Unfortunately, it's not a wang, or probably anything you'd want to see), I'm out. Till next time!