Daniel Radcliffe did an interview with Details Magazine this month. I didn't read the article. I didn't need to. Everything you ever needed to know about Dan Rad can be discovered by simply looking at the accompanying photographs.




First thing I learned: Daniel Radcliffe is gay.

Not all gay men like to wear leather vests with nothing else but their exposed chest hair to keep them warm, but ONLY gay men select this form of attire. Nothing wrong with being gay, or wearing that fancy vest, simply pointing out the facts - that's all. Apparently Emma Watson was also unaware of what Harry likes to do with his broomstick:




Second thing I learned: Daniel Radcliffe is depressed/confused.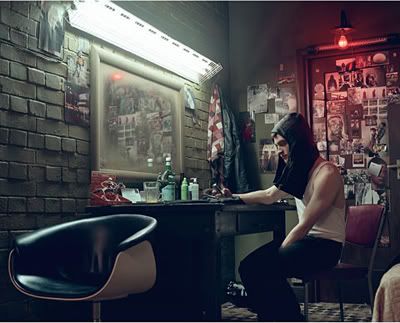 I really have no idea what Harry Potter has on his head, but I'm assuming that it is the vest he is wearing in the previous picture. Harry apparently doesn't know how to differentiate between hats & shirts, but only realized this after he had already placed the vest over his head, like some sort of S&M astronaut. Thus the confusion led to depression, forcing Harry to text his dealer, which leads us to the final picture in this glimpse into the life of a wizard:




Third thing I learned: Daniel Radcliffe is a junkie.

I don't know if it's the fact that he is now completely without a shirt of any kind, the strange lighting, or the sunken in eyes, but I do know that you don't see a clean & sober person taking pictures like this. Dan Rad is on the H train, everybody! You heard it here first! Doubt me if you will, die hard Harry Potter fans, but this kid's got all the makings of a junkie. Started out young, has immense fame he doesn't know how to cope with, but most importantly, has an uncountable amount of money that he doesn't know what to do with. And what do they usually do with it? Let's ask our friend, Pete Doherty: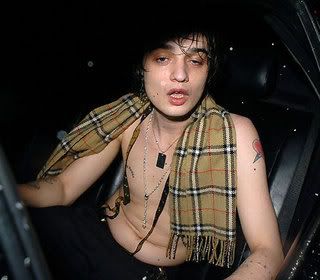 But Harry, I implore you, before you go plunging off the deep end completely please, PLEASE send me that leather vest/hat. I think I'd look really pretty in it.