Okay. She didn't really bite Chilli but he/she did bare teeth.


vs.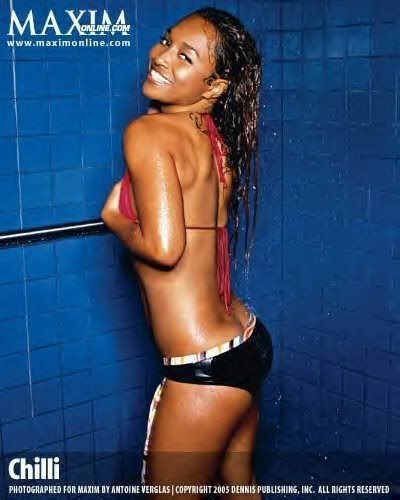 A run in between Usher's very hot ex-girlfriend and his current horse faced beard woman has been recently reported. Chilli was nearly broken into sexy peices by, beast of a woman, Tameka Foster. Chilli, apparently still friends with Ursher's mom (does Usher even talk to her?) stopped in for a quick visit, only to be met by Tameka. And you know that shit hit the roof. Tameka Foster has been quoted as screaming, (in her baritone voice) "Doesn't your boyfriend have a mom you can visit?" Chilli just told her to grow up and walked out laughing. [SOURCE]

Now I loves me some TLC. Creep, Red Light Special, Ain't Too Proud to Beg... I love all that shit. Girl #1 already tried to warn you Rozanda, Watch your Goddamn step! That ugly ho is not to be trifled with. Do you think she bagged a hot lay like Usher cause she's a delicate beauty? She got him by administering beat downs and breaking bitches necks. Trust. Do not fucks with her. Don't do it!