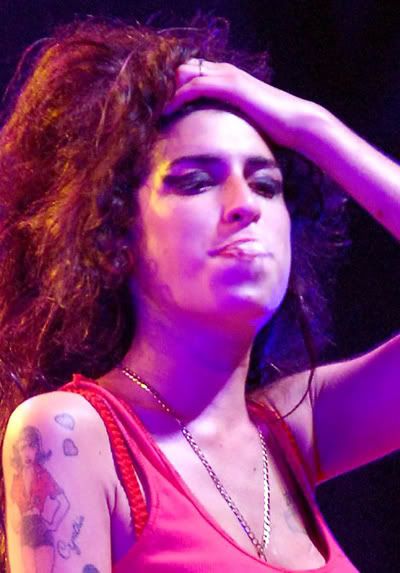 In what clearly must be a response to our recent query, the always gracious singer Amy Winehouse clears up any confusion by spitting at her fans. Sounds like this was a great show to be at:


Reports say Amy appeared to be in tears while onstage, hitting herself on the head with a microphone in frustration when she forgot the words to her songs, and a fan said she finished by spitting into the crowd.
Kinda sounds like an episode of the
The Chris Farley Show
, doesn't it? In other news, did you hear that
Chris Farley
has been
reincarnated
?
Source