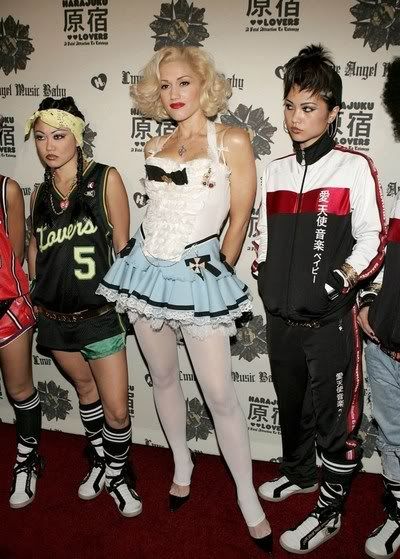 Gwen Stefani is hoppin' mad at retail chain, Forever 21. Stefani is suing the company for the shameless rip off of some bullshit design on some of her bullshit clothes. You'll have to go somewhere else for details. You know I don't like doing that much work.

Question: Aren't Gwen Stefani's L.A.M.B. designs just a blatant copy and bastardization of Japanese culture? Or Madonna? Or any person that she happens upon?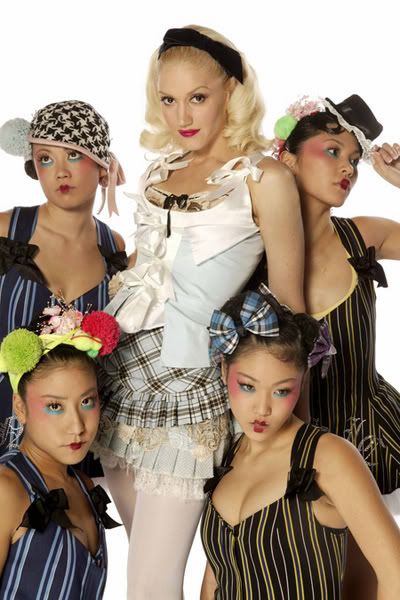 Even though i think that this lawsuit is a WHOLE BUNCH of bullshit, (I mean, can you even sue for the theft of what was stolen to begin with?) I won't say anything else. Have y'all seen those Harajuku girls? They aren't the submissive china ladies that we are all used to, they is FIERCE! I have probably already said too much.