Literally. By Jack Daniels.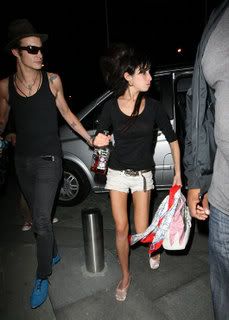 Only this horseface can get away with open intoxication while driving. Some people get to a point where they are drunk so much, its no longer being drunk, its just being normal. Amy Winehouse is one of these people. Either that or she is the least photogenic person I have ever seen. I'm going to go with a little of both. There is a name for people like Amy - drunken whore.

I've got nothing against drinking, but you know its a problem when you start offering services to a drunk leprechaun in exchange for helping you find your bottle of Jack.




Thats one unlucky leprechaun, but I do hear she gives some nice head.