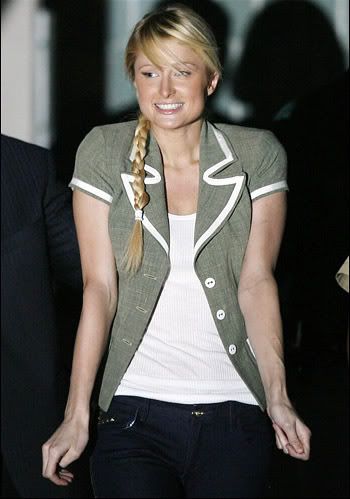 Oh jesus. We all knew this day was going to come...Paris Hilton is out of jail, and if you thought that the overwhelming onslaught of Paris news was bad while she was in jail, just wait...it's only going to get worse now that she's out. Paris said that she is a changed ho now that she's been in the clink, and I think her braid represents that she is now a good, wholesome, young woman - and also possibly a sister-wife of some crazy mormon penpal who wrote her love letters during her stay in jail. I firmly believe that she is either reformed or retarded, judging solely from this photo of her upon release: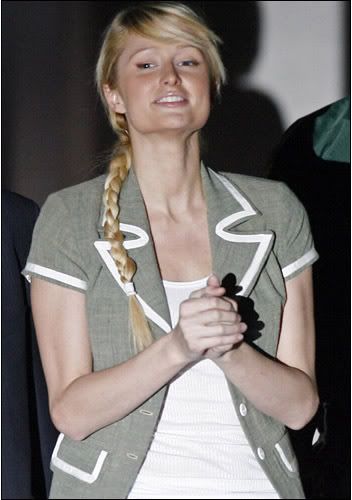 Hmmm...hard to say which one it is. But we are still committed to bringing you only the Paris news that you should care about, which will remain to be little to none. Trust us, we got you on this one. For example, when Paris makes some le art for TMZ in jail, you know that we'll show it to you: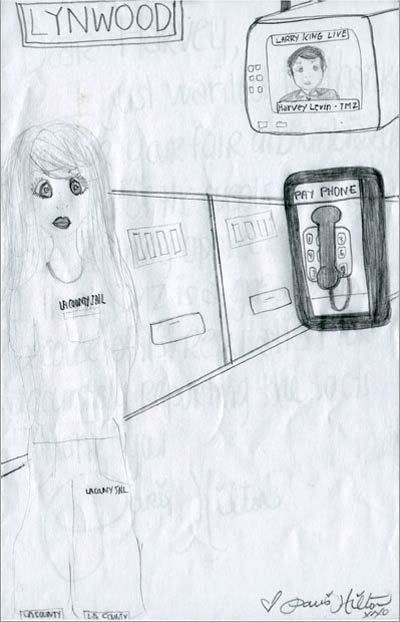 My God, not only is she a great singer and actress, but an artist too? TRIPLE THREAT! Not since my 7-year-old cousin Billy has there been an artist that could master the technique of one-point perspective quite like the heiress. Well done, Paris. Well done.