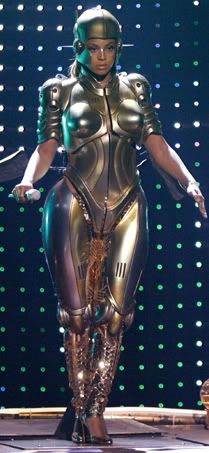 The humans are dead

#5) Robo-Beyonce

Beyonce emerged on stage in some sort of Robocop get up, and if this is what robots are really going to be like in the future, please kill me now. I really don't want to be sung to death by Robo-Beyonce in the Robot Holocaust of 2037. However I do respect that when Beyonce called for everyone to do an "old school dance", she chose the butterfly. Watch the performance here.

#4) The Return of Lil Kim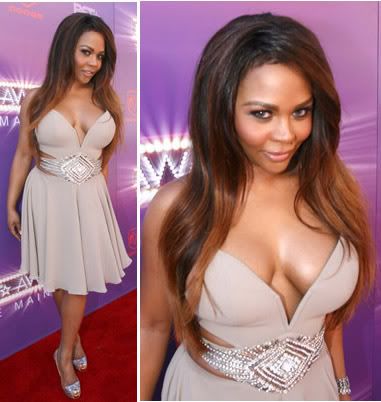 It was good to see Lil Kim back on stage again. The trashy Kim that I know and love was missing from the red carpet, but she did her best to bring back the trash once she hit the stage. Sure, she got a little winded toward the end, and she was unfortunately sharing the stage with that asshat Puffy, but it's a start! I'm hoping her new cd will have songs that will make "How Many Licks" seem tame. But leave Sisqo at home, please. Watch last night's performance here. But if you'd rather not, because that would mean that you'd have to watch Puffy lipsync his way through a simple hook, just watch 'How Many Licks' (NSFW), and remember the good times.

#3) The time it took to get fiddy on stage



This really should be the #1 moment of the night. 50 cent gets introduced, and you think he's going to start the performance...instead he walks around the crowd, laughing & shaking hands with people for a full minute. The beat keeps going, the DJ asks, "YO, WHAT UP FIDDY!" as part of the general nonsensical banter that begins any radio-friendly hip hop song. But as it becomes clear that 50 cent is not about to start singing anytime soon, the DJ asks again, this time a bit more earnestly, "50? What's up, man?" It's like he was saying..."Um...for real this time, what the shit are you doing 50?". To which 50 actually replies, "I'm trying to figure out where everybody at". They're all right there, 50. Sitting there, waiting for you to stop fucking around and start singing. Eventually he gets to it, but that intro was priceless.

#2) All the screaming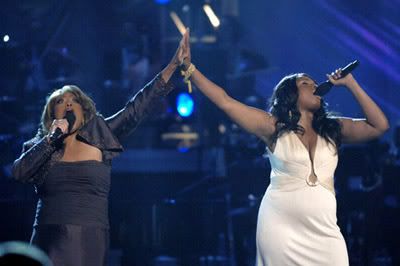 Man, black ladies sure do love to scream! Between The Jennifers, Patti Labelle screaming while Gladys Knight laughs, and Chaka Khan during the Diana Ross tribute - I've had my fill of screams for the year. Unless, of course, someone breaks out the ice cream. Then I will most certainly be screaming right with the black ladies.

#1) The Tributes


When my ears stopped throbbing from the screaming, I realized that the tributes last night were pretty amazing. It was great to see
Erykah Badu
,
Stevie Wonder
, and fine, I guess it was okay to see
Chaka Khan
join them in paying tribute to Dirty Diana. The James Brown tribute was a great way to end the night, and I was so happy to see
Flavor Flav
go back to his roots, instead of acting like an asshole on some shitty reality dating show. When all is said and done, I was pretty impressed with this year's award show. That shit was long as a black man's wang, but would you expect anything else, really? Say it loud! I'm black (on the inside) and proud!
Here
is a complete list of winners.