Oh, I'm sorry. White people, were you not aware that the 2007 BET Awards were on tonight? It's a good thing that I, being a white/black, am here to help you prepare for one of the greatest moments in all of television. The awards haven't even begun yet, and already there are fights a brewin'! This award show is like the Oscars, if the Oscars weren't run by a bunch of pussies. And racist white people. Anyhoo - I'm here to help you prepare for the award show tonight, in the event that you were invited to attend. Here we go:

#1) If you win a prestigious BET Award, make sure you have practiced your "I can't believe it! ME???" face. A stunning example of this would be Mary J. Blige at the ASCAP's Rhythm & Soul awards last night: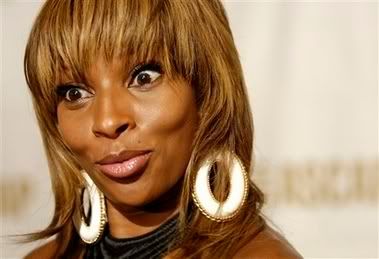 #2) If you don't win a BET Award, you better have your angry face ready. It's best if you prepare for your devastating loss by rocking the anger all night long. Take T.I. aka T.I.P. aka Punchy McPuncherton at his album release party last night:




#3) If the fashion at last year's award show is any indication, you should buy a dress that you like, and then promptly cut it up in order to win 'the most inappropriate display of skin' award. Please enjoy as the dresses get progressively worse: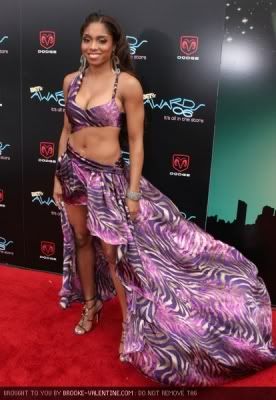 #4) If you are like me and are unable to attend the awards due to the fact that you weren't invited, do what I plan on doing. Enjoy the show while simultaneously enjoying a vat of popcorn lathered in butter and coated in chocolate, three tubs of ice cream, chili cheese fries, cotton candy, deep fried candy corn, and some mountain dew - GUILT FREE! You know why? Because Monique is hosting! She has taught me to be all that I can be. And all that I can be just so happens to be fat.




Go to the official site for more info, including a list of the performers.