A close Rock & Republic source said, "The partnership with Rock & Republic was terminated. Victoria was horrible to work with - indecisive and inconsistent and generally not present at all. She attached her name to it but didn't want to do any of the work - unless she was promoting the line in front of the cameras, of course."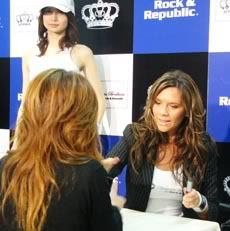 All i wanna say is that Posh doesn't really care about R&R since she just launched her dVb line at Saks Fifth Avenue.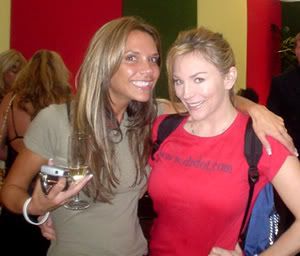 She's still makin the chedda. And when you get a celebrity to design, do they ever really design? Everyone else does the work and they just get final approval over product...UB DUH. Rock and Republic needs to take a xanie and cool off, cool off. Maybe Vickie just forgot to hire someone to do the work, oh well, she has more important things to think about, like where to find the most photo ops in her new home in the US of A.