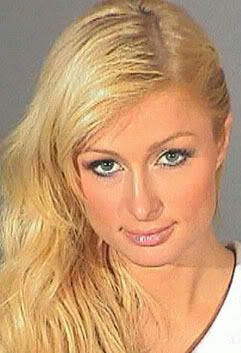 And I'm feelin good (And as a side note: not referencing the Buble version, which undoubtedly blows)! Alright, y'all. This is going to be a great week. I can feel it! I'm putting the Pistons' devastating loss as well as things that happened on The Sopranos last night that were so good/shocking/sad but will not mention here since I guess a lot of you jokers were foolish enough not to watch it yet. But this week is starting off great, as Paris Hilton is officially in jail. She made a stop by the MTV Movie Awards last night to show off her sad face one last time, only to be publicly humiliated by Sarah Silverman, who has successfully made me hate her a little less.



She also mentioned Cisco Adler's balls, which as we all know this blog is your one stop shop for all things "Cisco Adler's balls". So welcome, ye seekers of saggy balls. We hope you stick around for a while.

This is going to be a great week! I can feel it! Nothing can change my mind about that! No sir! I'm throwin' rocks tonight!




Oh no. My week has been ruined. If you want to ruin your week too, go ahead and click on that photo and see Britney Spears's ass in a thong. If you'd rather salvage what's left of the week, watch this jam instead: