Question: Who can resist Prince?

Answer: No one.

It's no surprise that Prince is surrounded by a flock of female companions at all times. You may look at Prince and think, "You know, metrosexual, skinny, short men with a row of diamonds in their ear really don't do it for me", but when it came down to it if Prince approached you, you would be physically unable to resist him. Scientific studies have been done to prove this. That is, if you call me dumping sand back and forth between two test tubes and then shouting "Eureka!" a study. Prince is definitely the type that believes in making out once, and then tossing his current beauties aside in order to move on to the next borderline crazy, highly sexualized bitch that will be his new number one ho until he tires of her. Rinse. Repeat.

In honor of the day that baby jesus sent Prince down the slide from heaven, and graced us with the glory of the Purple One, we at TGG thought we would do a retrospective of Prince's former bitches. This is by no means an exhaustive list, as Prince had ho's in different area codes that we can't even begin to track down. Just think of it as a fun thing to distract you from the "Paris Hilton was released from jail because of her herpes and/or depression" news. Here we go (in no particular order)!

Sheena Easton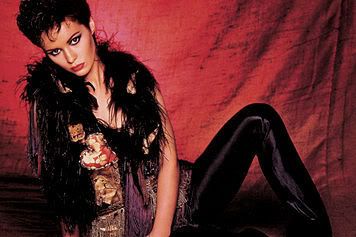 Sheena Easton started out as a nice, quiet adult contemporary artist. Then Prince presumably grabbed her by both labias and shook her into the sexed-up starlet that we see here:


Online Videos by Veoh.com

I'm glad he did that, because this is one of my favorite Prince songs, solely because of the line "Your love is good, let's get to rammin'" which is a line that I like to use to pick up middle school boys at their bus stops. So what is Sheena doing now? Well if you went to the Utah Pride Festival last weekend, you saw her perform! Other than that, some of her albums that were only available overseas are finally getting their stateside release, and she's doing some theater. BOR-RING. Sheena Easton Fan Site.

Vanity: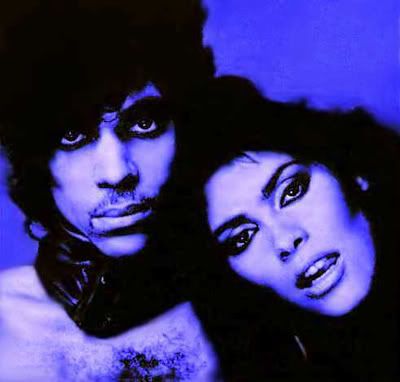 The woman who got her name because Prince said he saw his female reflection when he looked at her, the woman who brought us this:


Online Videos by Veoh.com

Has found Jesus. Apparently I was visitor number 1 to her website. I'm a little pissed off about this "finding jesus" crap. If anyone else wants to do that, fine - go right ahead. But if Prince hand picks you because you remind him of himself, I'd say it is your duty to honor your Prince given name for the remainder of time. If you want to know the story of "Denise" finding the lord, go ahead and be visitor #2 to her website. You'll be treated to a nice rendition of "What Child is This". I preferred "Nasty Girl".

Apollonia: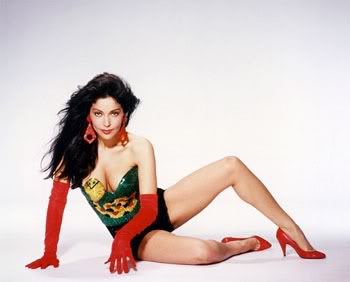 This is the bitch that picked up where Vanity left off. It was her ass that jumped naked into what she later found out was not Lake Minnetonka in Purple Rain. Her wiki page states that she can "often be seen on film premieres and media events in California", so it's clear that she's doing quite well for herself. If you go to her fan site you can hear a loop of her song "Red Light Romeo" and some pictures in which it looks like a dog may have attacked her in the face. Needless to say, I don't really recommend going to the website.

Sinead O'Connor: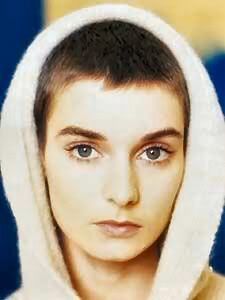 Not really a woman who held the prestigious title of "One of Prince's Bitches", Sinead was just in The Scoop today (final item) recounting a story about her and Prince. According to her, Prince invited her to his house because he was upset with her cover of his song "Nothing Compares 2 U". He swore at her and she spat on him. Bitch spat on Prince??? I don't care where she is now.

Wendy & Lisa:



Wendy & Lisa may be Prince ho's, but they are serious musicians too! Probably because Prince's semen is made of musical dwarves who have impregnated them both with the gift of soundtrack gold. They've worked on scores for movies & television, including everyone's favorite t.v. show Heroes! I'm hoping they still possess the uncanny ability to simultaneously play the keyboard as one.


And I think that about does it for now. I know, I KNOW! What about all the other hos? Sheila E, Carmen Electra, Beyonce, Kirstie Alley, Kim Basinger, the list goes on and on people. I can't cover all his bitches! Don't be greedy!!! To my sweet Prince. I'm glad you boned so many sweet, sweet ladies. Can I get nexties?