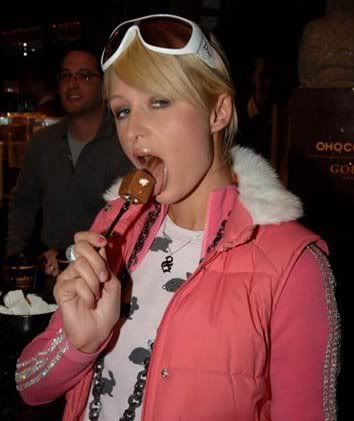 I've never had caramel on a potato before...It's pretty good!

TMZ is reporting that Paris Hilton has been released from jail after only serving 3 DAYS of her sentence. I hope she was at least raped especially hard during those three days. I must say that this bitch is spinning this jail thing better than she spun her sex tape. Brace yourselves for the onslaught of Paris Hilton news, as I'm sure she'll be doing countless interviews talking about how hard those 3 days were. Wow, I haven't felt this shitty since Tom Jones covered Purple Rain:



You know what, though? This is not your day, Paris! This is Prince's day! We'll try our darndest to keep the Paris bullshit to a minimum around these parts...