What the hell kind of name is Chloe Sevigny? Is it a name that only a twat would call her own? We're about to find out! Open the pod bay doors, it's Blank or Not-A-Blank!

Okay, back to the name thing. What's that -gny doing all jumbled at the end of her last name? Those three letters don't go together. This is not looking good for Chloe. Twat

Chloe Sevigny stars in the show Big Love. I like that show because it shows how effed Mormons are. While some may say that playing a wife in a polygamist relationship is a scandalous role to take on, allow me to direct you to Chloe's IMDB profile, in which you will plainly see that Chloe enjoys playing trashy whores, so this is kind of a step up for her. Not-A-Twat

Speaking of her playing trashy whores, let us not forget that she performed fellatio on camera and swallowed the jizz. I don't have a problem with this, in fact, I was going to give her a vote of Not-A-Twat just for having the balls to do something like that. But then I remembered that the dude that she blew was Vincent Gallo:



Fucking sick. Twat

A quick show of hands...who likes this dress?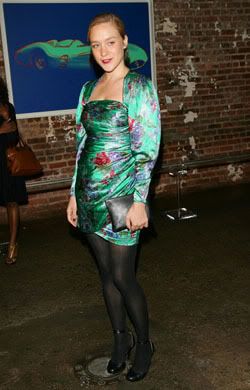 No? Not a one? Okay, perhaps you like this hat?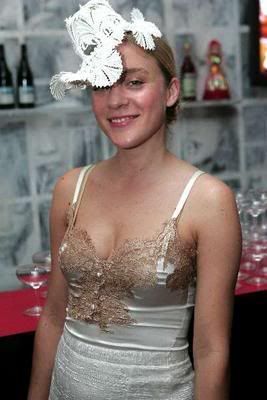 Whoever keeps calling Chloe Sevigny a "fashion icon" needs to suffocated with a pair of mom jeans. However, Chloe fugging it up every chance she gets keeps blogs like this alive. So...well done? Not-A-Twat

Wow, I've just spent the last half hour trying to find something interesting to slam Chloe Sevigny for, and I just can't do it. Bitch is boring. My maniacal pet finger monkey is way more interesting, and he just sits there and gives me evil looks all day long:




Therefore, bitch is a twat. Care to agree/disagree? Please do so, in the comments! And don't forget to send your suggestions for any future Blank or Not-A-Blank to twogirlsplusgay@gmail.com.