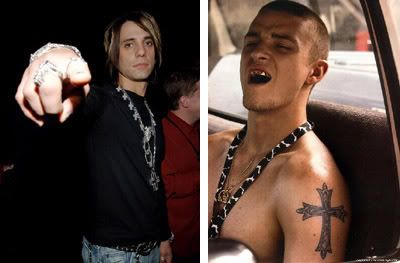 People magazine is reporting that Clang Master Diaz is getting her vagina freaked by the one person that is a bigger douchebag than David Blaine. Yes, I'm referring to Criss Angel. But, the question remains: Is Criss Angel a bigger douche than her ex Justin Timberlake? We've already decided that he's kind of a twat, and as a preview of the triumphant return of Blank or Not-A-Blank on Friday, today we will decide if Cameron's new boyfriend is an upgrade or a downgrade from the Timberlake.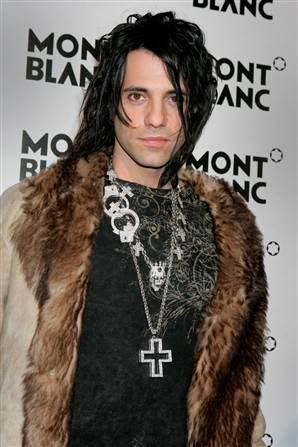 UGH! Downgrade. DOWNGRADE!!! Enough said. This dude is straight up sick. Even if JT is a twat, this dude is wearing fur & diamond encrusted handcuffs around his neck. And he spells his name like an asshole, for christ's sake. He is the type of guy that really makes me wonder what the hell is wrong with people. There really isn't much more to discuss. I pray to Salma Hayek's boobs that the mindfreak guy & Cameron Diaz don't procreate. To get your mind off that terrible subject, here is a David Blaine spoof that has relevance because they mention Criss Angel. Enjoy.



And here is a Criss Angel spoof from the show Human Giant.