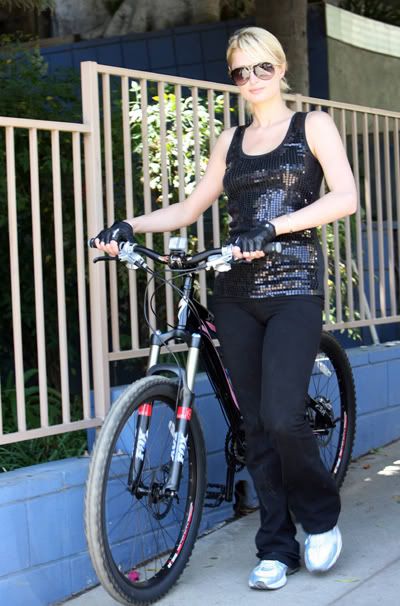 When Paris Hilton was sentenced to serve 45 days in jail, I was so happy! It was like Christmas in May! All of my friends sent me flowers and cards congratulating me for Paris going to jail. I didn't have anything to do with it, but I am not one to turn away gifts. Look at how overjoyed I was!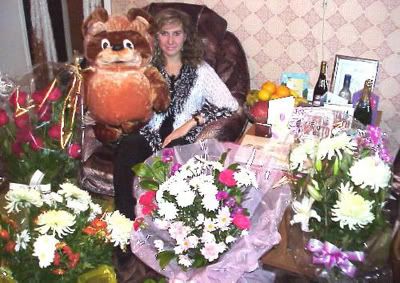 But now, it looks like riding your bike wearing sequins qualifies as 'good behavior' because the heiress' sentence has been cut in half before it even began. The Sun reports:


The hotel heiress will now serve around half of her 45-day jail sentence and will be separated from the general inmate population, authorities said on Wednesday.

She will spend about 23 days in a 'special needs housing unit' at the Century Regional Detention Centre in Los Angeles.

Her sentence was shortened after jail officials gave her credit for good behaviour.
So not only does she only have to serve half the time, but she'll be in a 'special needs housing unit'? Has she also qualified as retarded? Because that is usually the only time we refer to anything as 'special needs'. First my favorite reality tv stars are cut off the show like
my favorite denim shorts
and now this undeserving spoiled bitch gets a break? It's not surprising, but it is still enraging. I hope the crazy butch lesbians that live in jail break into this tard camp where she'll be kept and force her to feast on fish tacos for the full 23 days straight. Let's pray that this happens. Hey, the power of prayer seemed to work for Paris.