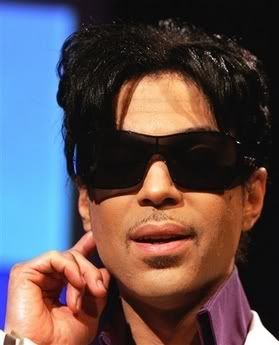 I'm sure some of you are probably wondering why I haven't written anything about Prince's upcoming Tour De Not America London. Sometimes news like this just hits me a little too hard. What did London ever do for you PRINCE?? He said:


"Last time I was here, a lot of people didn't get to see me, so we are trying to make it affordable for everybody," said Prince, who spoke to the media in a darkened room lined with purple drapes. "That's why we are doing such an extended stay."
First, let me point out that it is not necessary for you to describe the room to me, Associated Press. I pretty much can assume that the room will be dark & sexy, and covered in purple. Second, a lot of people didn't get to see you here, Prince! Why must you forsake me? But lucky for us all, Prince is giving us the enormous pleasure of bathing in his scent very, very soon. That's right. Get ready for
Prince: The Perfume
. It's actually going to be called
3121
after his last studio album, but I call it liquid sex and I will be drenching my soul in it beginning July 7. The
official website
promises that
purple will reign
on 07.07.07, and I'm assuming it means that it will reign all over my vagina. Prince, I forgive you for choosing London over me, partly due to the fact that your perfume will be released on the same day that
Eva Longoria & Tony Parker
tie the knot
and I am hoping that the good people of this world will rightly care more about your perfume than those two assholes.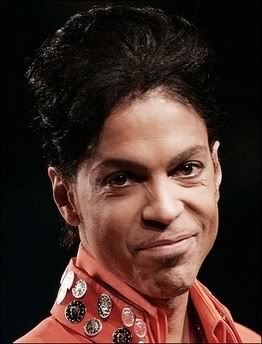 Look at that face! I can't stay mad at you!!!