For the love of God will somebody feed her!! Keira Knightley is looking pretty damn thin lately and by thin I mean really nasty.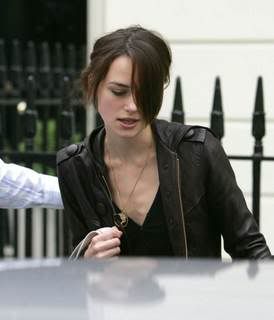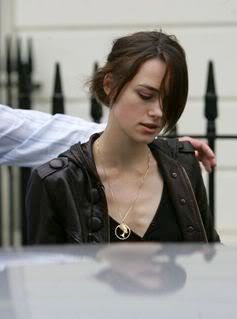 And I think it might be because she is confused and thinks she is from Africa. Amongst her bony frame she was found wearing this: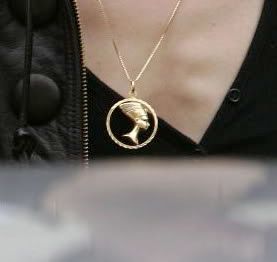 Someone should inform Keira that you are not African just because you wear a golden pendulum with a very stereotypical looking African woman head on it, which by the way, why the hell are you wearing that?? Because besides your awful yellowish, bulimic, British teeth as a dead giveaway that you're not black with nice glowing white teeth, I'm pretty sure you are one of the pastiest people in the world. But at one point, I did think you were dec (pronounced deese) and you were #43 on my top 50. But then you had to go and think you were African and therefore should starve.

Too bad for Keira, as #43 has just been replaced...