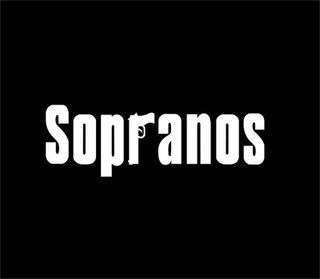 And realized the time was finally here. After what has felt like years since we've seen new episodes, The Sopranos is back on again tonight, in what will be the first of the final 8 episodes, EVER. And while I'm an admitted Sopranos watcher and fan, I can't help but wonder if these last 8 episodes will be worth the wait, or merely a waste of the extra $11 a month we pay for HBO. I do enjoy the posters though.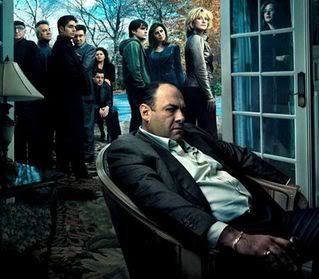 James Gandolfini - so help me God, Uncle Junior got nothing on what I will do to you if you don't give us the best goddamn 8 episodes that the money you were holding out for can buy. Because of you some of your most loyal fans are questioning the integrity of what was once an invinsible show. Including myself. The show can no longer just get by on its name and one time status alone. You must prove this is a show that cannot be matched and having a couple of kick ass seasons wont be enough for me to prove this show worthy anymore if you dont finish this thing strong. Your viewers aren't afraid of you anymore, you must instill the fear back in us!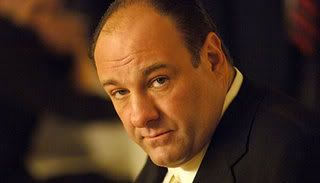 Okay, thats a pretty good start... and for the record I am still kinda afraid of you. But still, I say you must prove it in the next 8 episodes, and if its true that movie they might be making too. It all starts tonight, with the premiere episode.
Readers of TGG and all you other Sopranos watchers, fans, haters, whatever you are, let us know what you think about The Sopranos and what you expect from the season. I expect some discussion about the first episode.. in the comments!

For those of you who may have forgotten The Sopranos altogether, check this out for some of the best Sopranos moments.