Another day, another Britney Spears photo. This time, she's out with her sons Sean Preston and what we can only assume to be Jayden James. Why she continues to smother that poor baby is beyond me. I've narrowed it down to two reasons.

1) Britney hates Jayden James because he looks like this: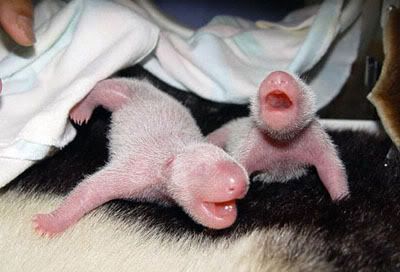 Doesn't she realize that that little baby boy/panda mix that came out of her vagina will grown into a cute pandaboy? If she's lucky, he'll do cute things like this:



If she's unlucky, which we all know that she is, little Jayden "Pandaboy" James will most likely end up like this: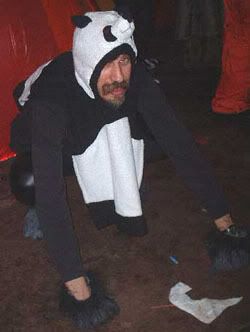 His father is Kevin Federline people, let us not forget that.

#2) She loves Jayden more than SP and doesn't think we deserve to see him. She irrationally thinks that she can have some semblance of privacy in her life still, by not letting the world see the one son they haven't already seen. Kind of a shitty deal for Sean Preston, no? Mommy doesn't care enough about you to shield you from this cruel, judgemental world. Just know Britney, this can't go on forever, unless you are planning on doing this. If so, just tell me where to send my bedazzled "JJ 4-eva" headbag that I've crafted for my favorite Spears spawn. Come on, Britney, can't you just exploit your child for millions by plastering him on the cover of People Magazine like you did with the other, obviously less important one?