If you missed last night's episode of America's Next Top Model, you missed Jael getting pushed into a pool, Nicole Richie stirring the drama, and Tyra being a racist. The girls had to make up nicknames for themselves, and my favorite to win Dionne chose "Wholahay" as her name. A questionable choice perhaps, but whatever - the whole concept was pretty stupid to begin with, so why not make up a ridiculous name? Well, Tyra didn't like that name so much, so she changed it to Brown. Brown? WTF? Why not just go with Blackie or Darkie? Tyra, I wish you weren't such a racist. Some other favorite moments from the worst photoshoot ever (how can you go from something as great as dressing like dudes to this?) are as follows: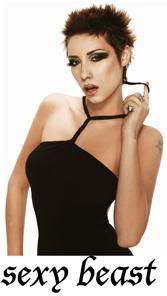 Since when is twirling your rat-tail sexy? Oh I forgot, ALWAYS.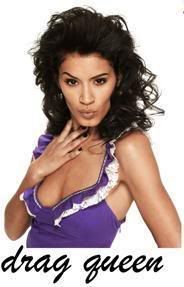 I'm glad Jaslene has decided to finally come out. We all knew, bitch!




Do you see sorrow? I see an Advil ad.

For the entire photoshoot, go here. Now I have to get back to mentally willing my rat-tail to grow faster.