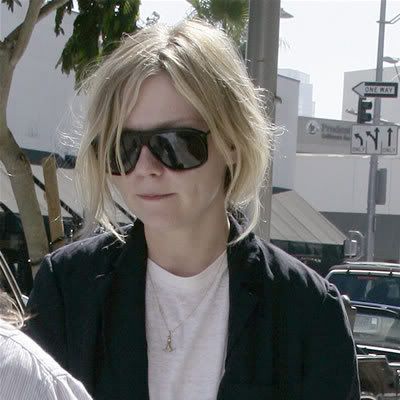 After spending $50k on her sick boyfriend to attend the premier of
Spidey 3: Attack of the Arachnids
and then being dumped. Fugly Dunst has taken up the mota to suppress her suicidal thoughts.
"I drink moderately, I've tried drugs. I do like weed. I have a different outlook on marijuana than America does...I think America's view on weed is ridiculous. I mean - are you kidding me? If everyone smoked weed, the world would be a better place."
I think its time for her to put down the bong and get back to caring. Or just die so we don't have to watch anymore of her amazing acting skillz.