Check out this video where Chloe Sevigny gives her tips and pointers on the dos and donts of fashion.

Ironically, Chloe discusses wearing high-rised jeans because of her(his) "pouch" and how it always sticks (pokes) out. Call me crazy, but I think what she is really referring to is her "penis". Because, lets face it, she is a man. And while she thinks she is fooling everyone with her high-rised, "pouch protecting" jeans, we here at TGG know she's just trying to keep her wang from being formerly exposed. And I personally thank her(him) for that.

Maybe the pants were too tight on her nuts causing her to think unclearly all the time too, because call me crazy again, but does anyone really want to take any advice from someone who has been seen like this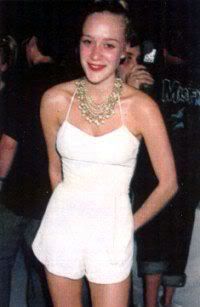 ugh.. or this...




or God, this...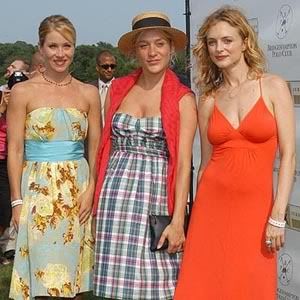 Notice all of these items of clothes are also penis covering.

How this man can play so many roles as a woman I do not know, but I guess thats why she(he) acts!!
Also, when it comes to Chloe's fashion, I'd say 'don't' every time.

Source