Rough week for the "Dunce". Apparently everyone agrees with what we here at tgg think about Kirsten. Basically she sucks. And she's gross too. Along with our weekly doses of Kirsten knocking, both Toby Maguire and Fabrizo Moretti gave the "Dunce" every reason to just lock herself up forever, never to show her pastey white face to the public again.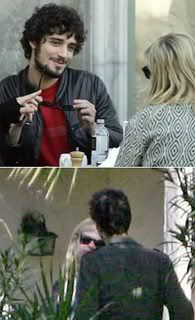 Before quickly moving on to her next victim, Johnny Borrell, it was reported that Kirsten broke things off with Moretti because he refused to sleep with her bitch ass. Moretti claimed it had to do with not being over ex Drew Barrymore, but all of us know its because Kirsten is the most annoying creature ever to roam the earth and to bone her would require many hours of having to endure this. Ugh. Its no wonder Toby Maguire revealed that he hated kissing Kirsten, specifically while filming the Spiderman movies together. According to Toby, Kirsten sucked out the air from him completely, kind of like how she does to the rest of the world every time she speaks or does anything for that matter.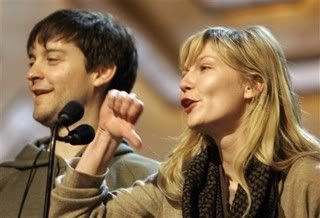 Yep, Kirsten, I'm talking to you when I say we all hate you and for the record, I wouldn't bone you either.