Dear Futuristic Looking Car in the Background,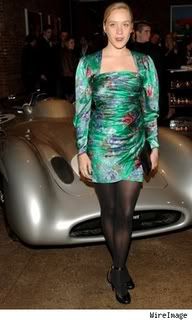 We are in a state of emergency. Please accelerate forward at a speed which will do serious damage to the not-so-jolly-green giant HO HO HO that appears in front of you before her (his) eyesore presence results in destroying everyone's retnas. Please hurry! I think the detruction has already begun because "Chloe" is starting to look a whole lot jollier and she's (he's) starting to get her (his) color back...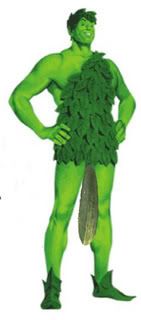 Sincerely,

Girl afraid of the Schman Green Beast.