Hollywood bombshells and trannies are jumping with glee with the advent of the new Adjustable Breast Augmentation. Many of the 300,000 augmentations and reconstructions performed each year, the patients are unsatisfied with the results. So instead of performing another invasive procedure, why not just come in and be pumped or depumped of the booby solution and be the real fembot we all were meant to be.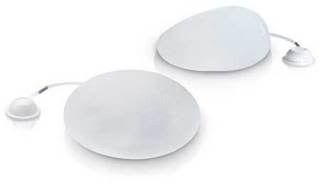 HOW IT WORKS:
1. The implant consists of a "port" that is left exposed after the implant is inserted (usually subcutaneously) under general anesthesia.
2. Then the surgeon takes the patient in front of a mirror and PUMPS YOU UP! to the desired boob size, and can adjust the implant over a period of weeks.
3. Allegedly uses new magical skin stretching techniques to make the boobies a more natural "hour glass" shape.
4. TA DA FEMBOTs are created!
Now the likes of Pamela Anderson, Lindsay Lohan, and Britney Spears can fool any of us into really not knowing if they did or didn't get there boobies done.