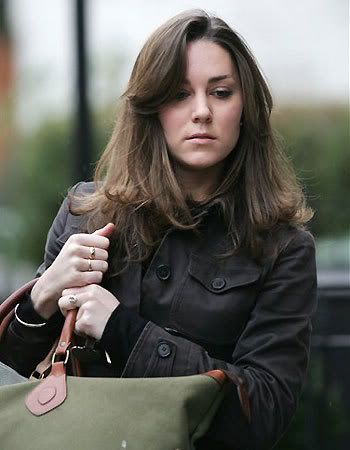 Kate Middleton. You dumbass ho. You had to have it all, didn't you? You couldn't just fucking relax and let your Prince boyfriend touch some boobies. Being the future Queen of England wasn't enough for your ass? You wanted him to be faithful too? Look where that greediness got you - DUMPED. Now what are you gonna do? Also, just so you know, when your friends say things like this:


"Kate is made of sterner stuff. She is gorgeous, great fun and a catch for anyone. It is his loss."
They are lying. This is definitely your loss. BIG.TIME. You don't understand. You coulda had class. You coulda been a contender. You coulda been somebody, instead of a bum, which is what you are, let's face it. But even the lonely coulda-been-Queens get a breakup song. Hopefully Celine can ease the pain for you. And Prince William, even though you have the largest teeth I have ever seen on a man, I will gladly be your Queen and you can run your penis all around the world for all I care. My first duty as Queen of England will be to hire Britney Spears to be my personal jester. I will also find the best hos in the world for you to bone if you'd like. You know why, because if I'm the Queen of England, I really wouldn't be concerned with where you were putting your penis. I'd have other things to worry about like "What will Jester Spears do for me today" and "Where-oh-where do I put the piles of money that I now have?". And isn't that what you're looking for in a Queen anyway? Give me a call.
Source