Apparently some people believed Snoop Dogg when a couple years ago he got really high and tried to tell everyone he had quit smoking pot. Come on folks, this is Snoop we are talking about. When he was born he "rapped" up the umbilical cord in some papers and smoked it.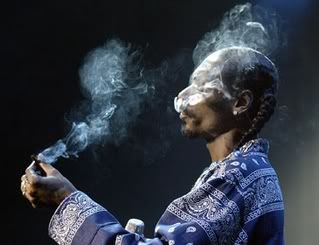 The D-O-Double-Giz-ee was arrested last night in Stockholm on his way to an after party to meet up with Diddy, who he has a European tour with. Snoop and a lady friend were taken away by Swedish authorities on suspicion of narcotic use.

"He underwent some tests that will now be sent away for analysis," said the spokesman. "In two to three weeks, we'll know if he was on something."
Do they really need an investigation? The playa likes smokin' trees and you don't need 2-3 hours to figure that out.
When Snoop was asked to comment, all he said was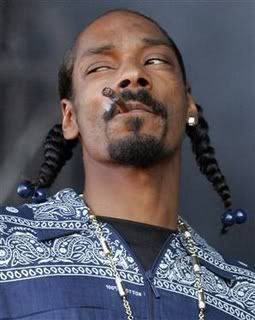 Source