Dom Perignon recognized Forest Whitaker at a party in Hollywood last night. Forest Whitaker has really got it made these days. First an Oscar, and then Dom Perignon is recognizing him (whatever that means). I wish Franzia would recognize me. It is the world's most popular wine.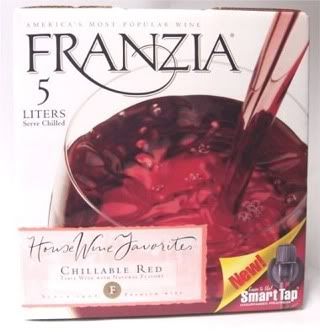 A bunch of celebrities joined in on the recognizing, including the brutally hot Djimon Hounsou, who was recently linked to Cameron Diaz. If you didn't think it was possible to take a downgrade from Cameron, think again, because Page Six is reporting that he is now bumping uglies with Kimora Lee Simmons. Cameron Diaz sucks, but Kimora is ah-way worse. I'm ashamed of your choices, Djimon. If your friend Forest is to be equated with Dom Perignon, Kimora can be equated to Jungle Juice. There's a little bit of everything in that ho. I hope you used protection!

Here is another picture from the recognizing. To see more, go here.