Elton John celebrated his 60th birthday in London with friends last night. The theme for the night was "Choose Your Own Adventure: Gay Soldier, Gay TGI Friday's employee, or Gay Black Tie". Here is what some of the guests came up with, I think they did a pretty good job: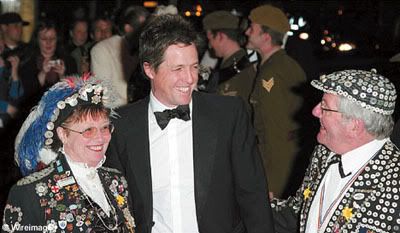 Elton John was also told that he would be receiving big balls for this birthday, which he was clearly excited about.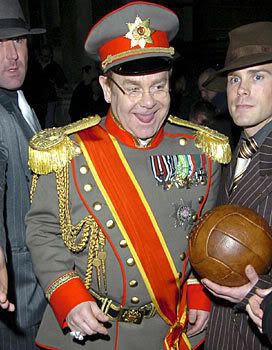 Unfortunately, the photographer did not hang around long enough to catch the disappointed look that was promptly displayed upon Sir Elton's face after receiving a different ball than he expected. For more pictures of this gay 'ol time, go here.