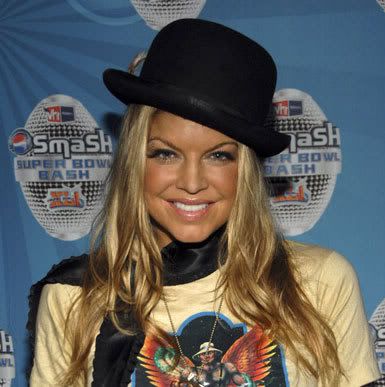 Fergie Ferg was apparently too drunk to fly from Los Angeles to the UK on Virgin Atlantic. Note to self: Never fly Virgin Atlantic. An onlooker said:


"She was falling all over the place and had to be supported. She was in no state to fly. But when she was prevented from boarding she couldn't believe it. She was drunkenly ranting at staff but could barely string a sentence together. It was very embarrassing."
I'm sorry, but can someone please explain to me how you can be too drunk to fly? Was Fergie flying the plane? Because then, yes, maybe she was too drunk to actually pilot the aircraft. But, I think Fergie just wanted to sit there and be drunk on the plane...so...what is the problem exactly? Too drunk to drive? Sure, okay, I feel you on that one. Too drunk to babysit? Eh...that's a fine line too...but whatever, I'll give you that as well. But too drunk to sit your ass in an airplane and drink more? I just don't get it. Someone please explain...in the comments!
Source