This maybe old news to all of you. But i just wanted a reason to post this pic of my boyfriend's package.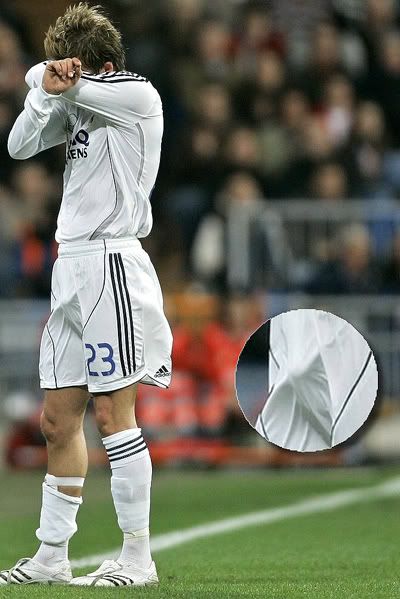 click for the bulge in its full HIGH RESOLUTION GLORY

My David suffered a potentially serious injury to his right knee Sunday, but the extent of the damage and its possible impact, if any, on his move to LA Galaxy this summer will not be known until after medical tests are performed today. But he can still hit it, if you know what I mean...mmhhmmm.