Just days after her sister Ashlee publicly spouted her thoughts on being prettier and physically more proportionate, Jessica is doing more to prove while Ashlee may have the looks, she's got the brains. After weeks of having difficulty with her lines in her upcoming movie Blonde Ambition the singer turned amazing actress, finally nailed this feat.

The hardest thing about 'Blonde Ambition' was that I'm carrying the weight of the movie on my shoulders. I was in every shot, pretty much, and it was very time-consuming. You don't really understand until a week after you're done shooting, and you're like, 'Oh my gosh, I memorized all those lines! Wow!'
Ironically enough, the one time ditzy idiot who has been sporting a darker do as of late, accomplished this historic intelligence achievement all while donning a blond wig and looking like a Juliette Lewis in
The Other Sister
.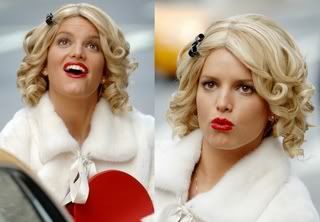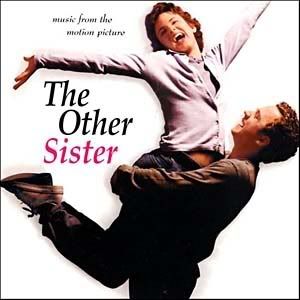 Her new found smarts didn't stop there though, as it appears she has finally learned to walk while simultaneously tapping herself on the head... not easy.. try it yourself and see. TAKE THAT ASHLEE!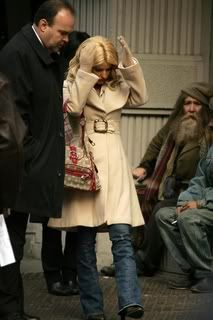 Source