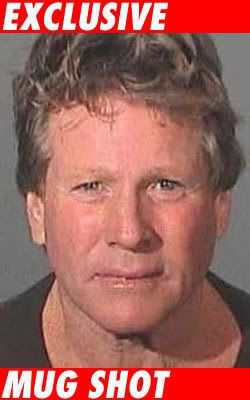 Listen. Maybe Ryan O'Neil is a wee-bit crazy, okay? I'll give you that. However, just because he's off shooting guns wildly into the air (and at his son), doesn't mean that we should blame him for the inadvertent injury to his son's 22 year old girlfriend. If you haven't heard about this, TMZ is reporting on a scuffle that went down this weekend.


Ryan O'Neal...was arrested Saturday morning at his Malibu home. He was booked on charges of assault with a deadly weapon and negligent discharge of a firearm after a fight with his son, Griffin. O'Neal was released after posting $50,000 bail
Sheriff's sources tell TMZ that a 22-year-old female friend of Griffin's was "inadvertently" injured at the scene and transported to a local hospital. Sources wouldn't confirm if the injury was a result of the gunshot.
It is no secret that all of the O'Neal's are fucking crazy. But I don't blame Ryan O'Neal for gun toting, or even gun shooting. Before you judge him, take a minute and put yourself in his shoes. Your ex-girlfriend, Farah Fawcett, just spent her 60th birthday celebrating the fact that she is cancer free, and you're not going to shoot guns wildly in the air, and perhaps even at his son & his son's girlfriend, in celebration? I don't know about y'all, but if I like the most recent season of Survivor, I shoot a gun in the air in my backyard. In fact, here is my Uncle Jimbo with his prized gun. This man taught me everything I know about wildly shooting for fun!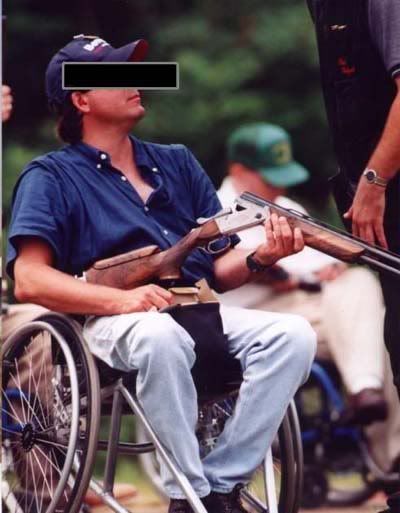 All I'm saying is, if you choose to hang out with the crazy O'Neal family, girlfriend that was inadvertently injured, prepare to be accidentally shot. If that's all that happened to you, consider yourself lucky. You couldn't get me near any of those O'Neal's, especially crazy Tatum, unless I have some sort of protection, like my own gun to wildly shoot about.