So, I'm laying in bed, trying to recount what happened last night. I know that I participated in one bar's part of the World's Largest Toast, but after that things get a little fuzzy. I wake up, still a bit groggy, pick up the computer and see this: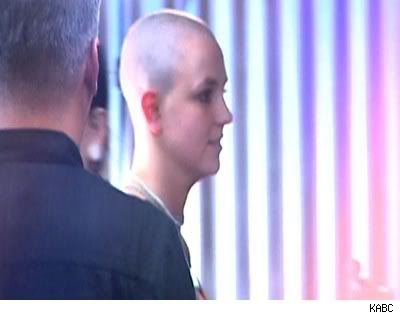 That's right folks. Britney Spears has officially gone off the deep end and shaved her head. BITCH IS BALD!!! At first I thought this was a dream...a beautiful, beautiful dream...but no. 'Tis true! I watched this video from a local LA station of Britney at a tattoo parlor. Apparently Britney got a tattoo of lips on her wrist right after she went bald (and don't worry, if visualizing what a tattoo of lips on a wrist may look like is too hard for you, the newscaster shows you an example of what Britney's tattoo may look like at the end...thank god for local "news").

But then I started to get worried for Britney. What if she's diseased???!!! She has been twiriling her business all over New York & LA. Perhaps she caught the cancer! Or maybe the crabs she most likely contracted 6 months ago got finished feasting on her pubes and have moved on to make the bald carpet match the bald drapes! Oh no! But, thankfully X17 snapped some pictures of Britney shaving her own head, so we can rest assured that Britney isn't diseased (that we know of), Britney is just one sandwich shy of a picnic!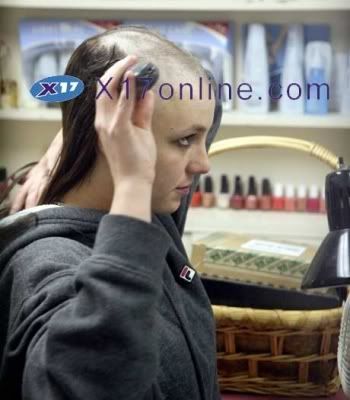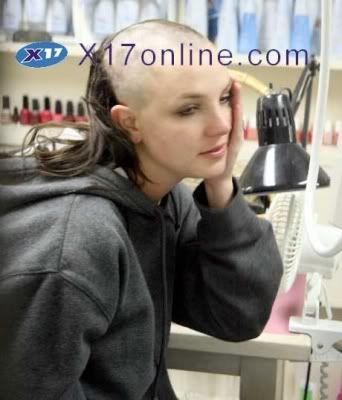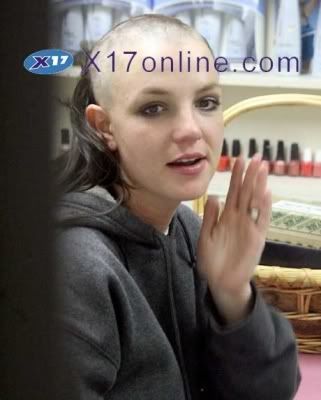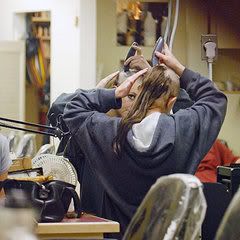 The Gay says: So apparently her stint in rehab has caused Brit-Brit to go off the deep end. Ohmygoodness, I can't believe this. I used to be so infatuated with her. But you know, this new sleek look does look better than her nappy ass hair of days gone by. When one of the paparazzo asked Ms. Spears why she did it, she exclaimed "Because of you."