Let's check in to New York Fashion Week and see which celebrities care the most about fashion, shall we???



Stevie, I love you, but you can't see. Therefore, why is it necessary that you are sitting in the front row? I truly love Stevie, but seriously...



Aoki Lee Simmons is my new favorite celebrity. Too bad her mom terrifies me.



Speaking of being terrified...who scares you more? Lil' Kim or Kimora? I'm going with Kimora.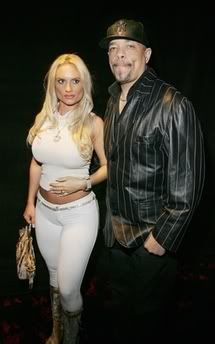 When I think of Fashion, I surely think of Ice-T and his camel-toe lovin' wife, CoCo.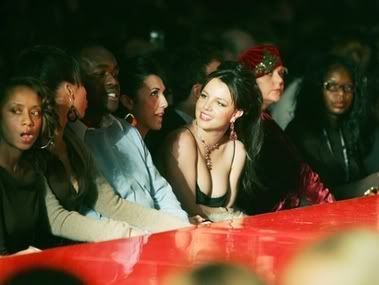 And yes, as you've probably heard by now, Britney Spears was there, trying to shove her boobs onto the runway. Britney, those models are wearing really high heels that could destroy your boobs with one fierce stomp. I'd keep the girls safely tucked away, if I were you.

Now let's see who was actually looking good at Fashion Week so far: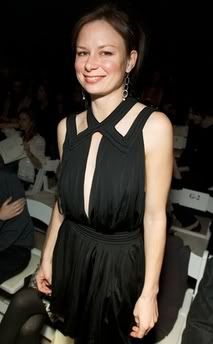 For all y'all 24 fans (of if you're like me, Mr. Show fans who are so happy for this girl!) Mary Lynn Rajskub looks fabulous!




The always radiant Julianne Moore at the Lacoste show.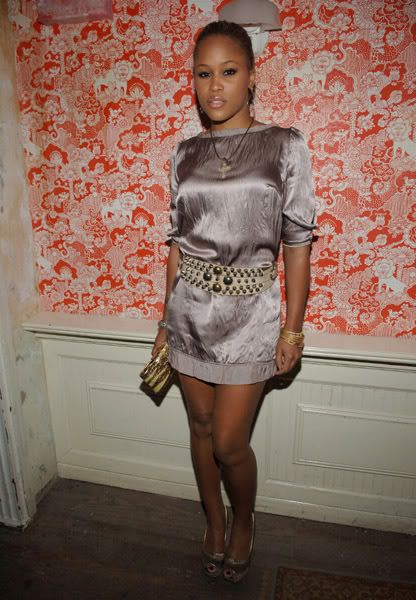 And Eve has been looking exceptional these days.

That is all from Fashion Week for now. Don't expect witty commentary from me on this crap. I like Fashion Week, but I don't get all pants-crappingly excited about it, like some people. I've learned well from Fashion. The key is to only pass judgement, and to not analyze too much, so that is what I intend to do.