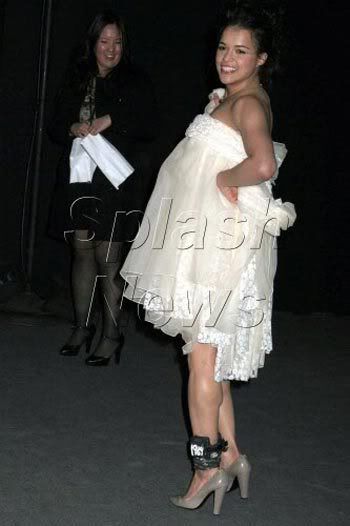 What the fuck is going on here? Here is Michelle Rodriguez at the Marc Jacobs Fall 2007 fashion show. Did she just steamroll over an old curtain and a doily, wrap a bandana around her ankle to hide her tether, and head out? What.The.Fuck. Someone please explain to me how someone could go not just anywhere, but to a fashion show, wearing this...in the comments!

Here is another picture of this mess: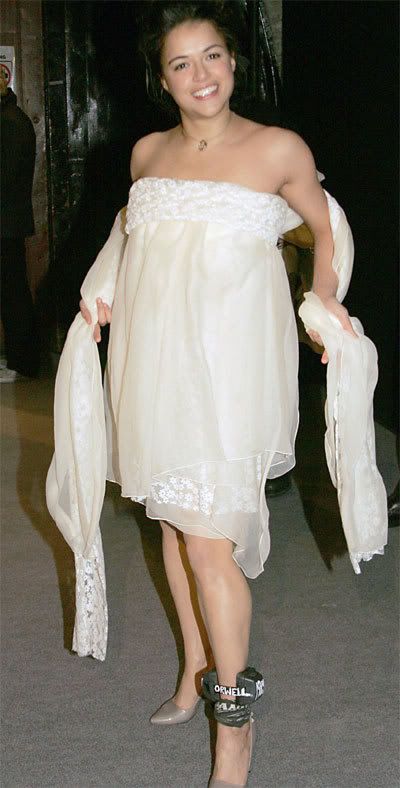 No Michelle, your tether is not a symbol of a current day "Big Brother", it's a symbol of someone trying to keep your drunk ass in check. Can someone please get Paris, Lindsay, and Britney all tethers while we're at it?