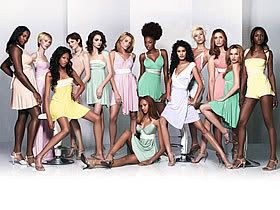 10 alright looking girls, 2 fatties and 1 tranny stand before me...But I only have one cheeseburger in my hands, and if you call me fat, I swear to Christ I will kill you.

I can't believe they let the tranny looking girl on the show. Do you remember her from the last "Cycle"? Sure you do:




She looks like a straight up dude. I wonder how good she is at hiding her package, or if we will see some buldge when they get down to their swimsuits. See the rest of the girls here, and watch a sweet video of these bitches here. Welcome to the jungle, indeed.