For all of the office fans out there, tonight will be an extra special night. For one night only (One Night Only...sorry, wrong pop culture reference), we all get to pretend that Jim and Pam from the office are not fictional people, and they are FINALLY dating. Jenna Fischer & John Krasinski will walk down the red carpet together tonight at the Golden Globe Awards. Here's hoping that they play up the awkward interaction so that we can all still believe that these two are not actors, but real people. The two will just be toying with us again as they appear at the Golden Globes together, as Jenna Fischer has been married to some writer/director dude that I didn't really care about until I saw his imdb profile. He's got a kind of Jim-like dorky quality to him (before you crazy Office fans come to kill me, Jim is way cuter...obviously), too bad he wrote Scooby-Doo & Scooby-Doo 2: Monsters Unleashed.

And since I brought up Dreamgirls, here are some screencaps from Jake Gyllenhaal making all the gays hearts go a-flutter on SNL this weekend by singing "And I'm telling you (I'm not Going)". Holy crap his arms is huge. Hold me, Jake. Hold me now.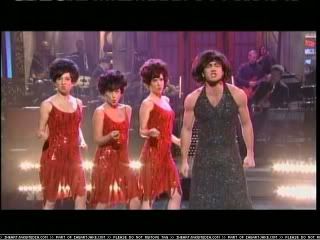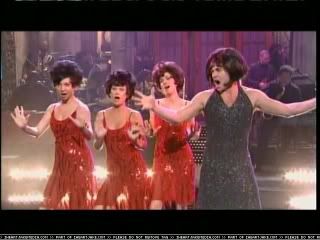 And here is the video...the screencaps will hold you over though once this video is removed. Thanks for being such an asshat, NBC!



When the video is removed, you can go to I Heart Jake for everything Jake on SNL, and everything Jake, period.

Source

One last thing...I promised pictures of my fat cats and I am not one to make empty promises. Here they are, in all of their glorious glory. Meet your new favorite Blog Pets:

This is Holden, taking up an entire laundry basket: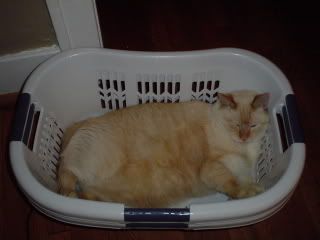 This is Humbert, and my roommate Rachel. You cannot see Rachel, as Humbert is so insanely large: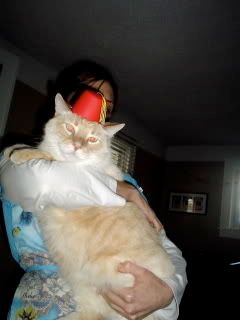 And to prove that I have two: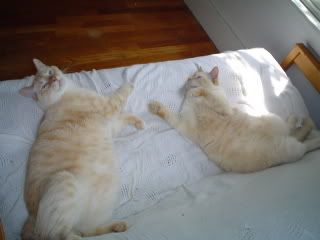 AREN'T THEY BEAUUUUUUTIFUL???? And yes, Humbert doubles as a Shriner on the weekends...JEALOUS???