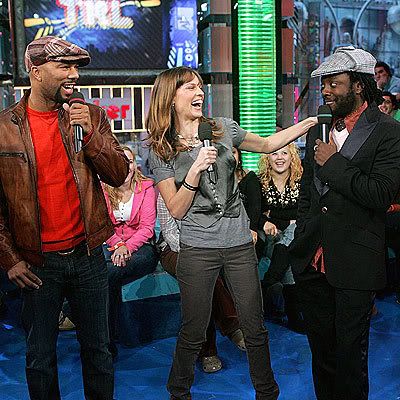 I love People.com's star tracks. That's where I found this gem (and this one too!) This picture had this fun little blurb with it, filled with puns galore!:

RAPPERS DELIGHT
Common, Hilary Swank and will.i.am find some common ground Thursday while promoting their film Freedom Writers on MTV's TRL. The Black Eyed Peas bandmate, who provided the film's score, offered high praise for Swank's performance: "She was so good in the movie that after the premiere, I thought she was a teacher."

So, we can conclude that Will.i.am is a dumbass. Or we can conclude that Hilary Swank is a man, because she was just so good in Boys Don't Cry.