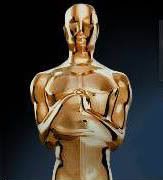 I must redeem myself after a lackluster showing at the Golden Globes...so Girl #1 I challenge thee once again for the Oscar Nominations.
Best Picture
Babel
The Departed
Letters From Iwo Jima
Little Miss Sunshine
The Queen
This was a critics favorite but did shitty at the box office. They have to award in film excellence and allegedly, they know better.
Best Actor
Leonardo DiCaprio, Blood Diamond
Ryan Gosling, Half Nelson
Peter O'Toole, Venus
Will Smith, The Pursuit of Happyness
Forest Whitaker, The Last King of Scotland
The creepy eyes wins this! He beat a double nominee come on now.
Best Actress
Penelope Cruz, Volver
Judi Dench, Notes on a Scandal
Helen Mirren, The Queen
Meryl Streep, The Devil Wears Prada
Kate Winslet, Little Children
Obvious choice.
Best Supporting Actor
Alan Arkin, Little Miss Sunshine
Jackie Earle Haley, Little Children
Dijmon Hinsou, Blood Diamond
Eddie Murphy, Dreamgirls
Mark Wahlberg, The Departed
I dont know how Mark Wahlberg can be nominated he was in like 20min of the really long movie.
Best Supporting Actress
Adriana Barraza, Babel
Cate Blanchett, Notes on a Scandal
Abigail Breslin, Little Miss Sunshine
Jennifer Hudson, Dreamgirls
Riko Kikuchi, Babel
I, repping the entire asian colonies, would like to disown Riko Kikuchi. Ahaha bitch aint got no stylez. Go J. Hud!
Best Director
Clint Eastwood, Letters from Iwo Jima
Stephen Frears, The Queen
Paul Greengrass, United 93
Alejandro González Iñárritu, Babel
Martin Scorsese, The Departed
The better movie will win for better director.
Best Original Screenplay
Babel, Guillermo Arriaga
Letters from Iwo Jima, Iris Yamashita
Little Miss Sunshine, Michael Arndt
El Laberinto del Fauno (Pan's Labyrinth), Guillermo del Toro
The Queen, Peter Morgan
Best Adapted Screenplay
Borat: Cultural Learnings of America for Make Benefit Glorious Nation of Kazakhstan, Sacha Baron Cohen, Anthony Hines, Peter Baynham, Dan Mazer, Todd Phillips
Children of Men, Alfonso Cuarón, Timothy J. Sexton, David Arata, Mark Fergus, Hawk Ostby
The Departed, William Monahan
Little Children, Todd Field, Tom Perrotta
Notes on a Scandal, Patrick Marber