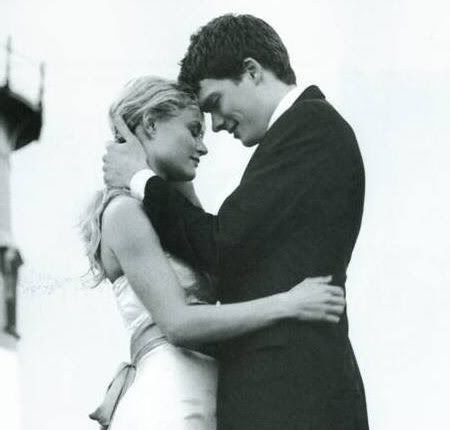 AWWWWWWWWWWW! Here is Lost star Emilie de Ravin and her now-ex husband (after only 6 months of marriage) Josh Janowicz in a photoshoot for JC Penny Wedding Registry. Looks cute! I wonder what went wrong??? Maybe it was the use of these ridiculous slogans that caused the demise of their love:






Um...What? What does that even mean? Pillowcases are meant to be together...forever? Together with the pillow? I don't get it. I've thought up some of my own slogans though...tell me what you think:

"The key to a GREAT MARRIAGE is a Bellagio Leather Chaise Lounge, it also just so happens to be the most expensive thing you can get at JC Penny. Register for it so you don't have to buy it yourself."

"A WIFE is best kept in line by hitting her with a wooden spoon."

"No matter what you've heard, MARRIAGE is not like a toilet bowl brush...but you should register for it anyway, unless you want a dirty toilet."

"A second marriage is like a BLENDER...thrown in equal parts baggage, kids from previous marriage, and fleeting hope, and you'll get a smoothie of LOVE!"

Perhaps if this couple would have taken just a bit more advice from the JC Penny advertising blurbs, their marriage would have worked out.