Sssssshhhhhh! If we are real quiet and can get real close, we can witness something AMAZING! Something often seen in senior pictures in high school yearbooks, and cheerleading competitions, but rarely seen being performed by celebrities. Oh...I think I see it...Yes...There it is!!!...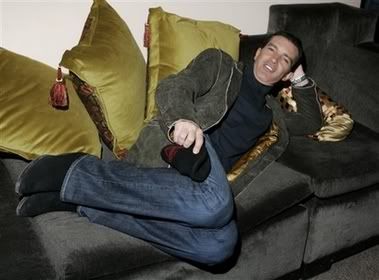 My God...It's even more beautiful in person. My friends, bear witness to Antonio Banderas performing the coveted "Come and Get It" pose. This is a very difficult move to master, but as your undoubted arousal is surely telling you, this pose makes one want to "come and get it" as soon as it can be gotten. If you are a dude and this picture just gave you a boner at work, I apologize. If you have the courage and tenacity to muster a closer look, please...follow me...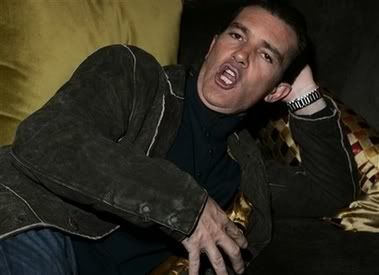 Dear Cruise, it is unfathomable how lucky we are to have seen this. If you are a dude and just blew your load in your pants at work...I'm really sorry about that.